Studio registration for Term 1, 2020, closes today!
You can register for Studio on the Syllabus Student Portal under "Courses and Registrations." If you need any help registering for Studio, please contact Jessica McCormick at jmccormick@raic.org
---
Annual Syllabus re-enrollment fee is due today!
The annual re-enrollment fee will be added to your cart automatically at check-out when you register for a course. If you are not registering for Design Studio in Term 1, 2020, you can pay the annual re-enrollment fee on your account by clicking on "Courses and Registrations," and selecting continue at the bottom of the page.
---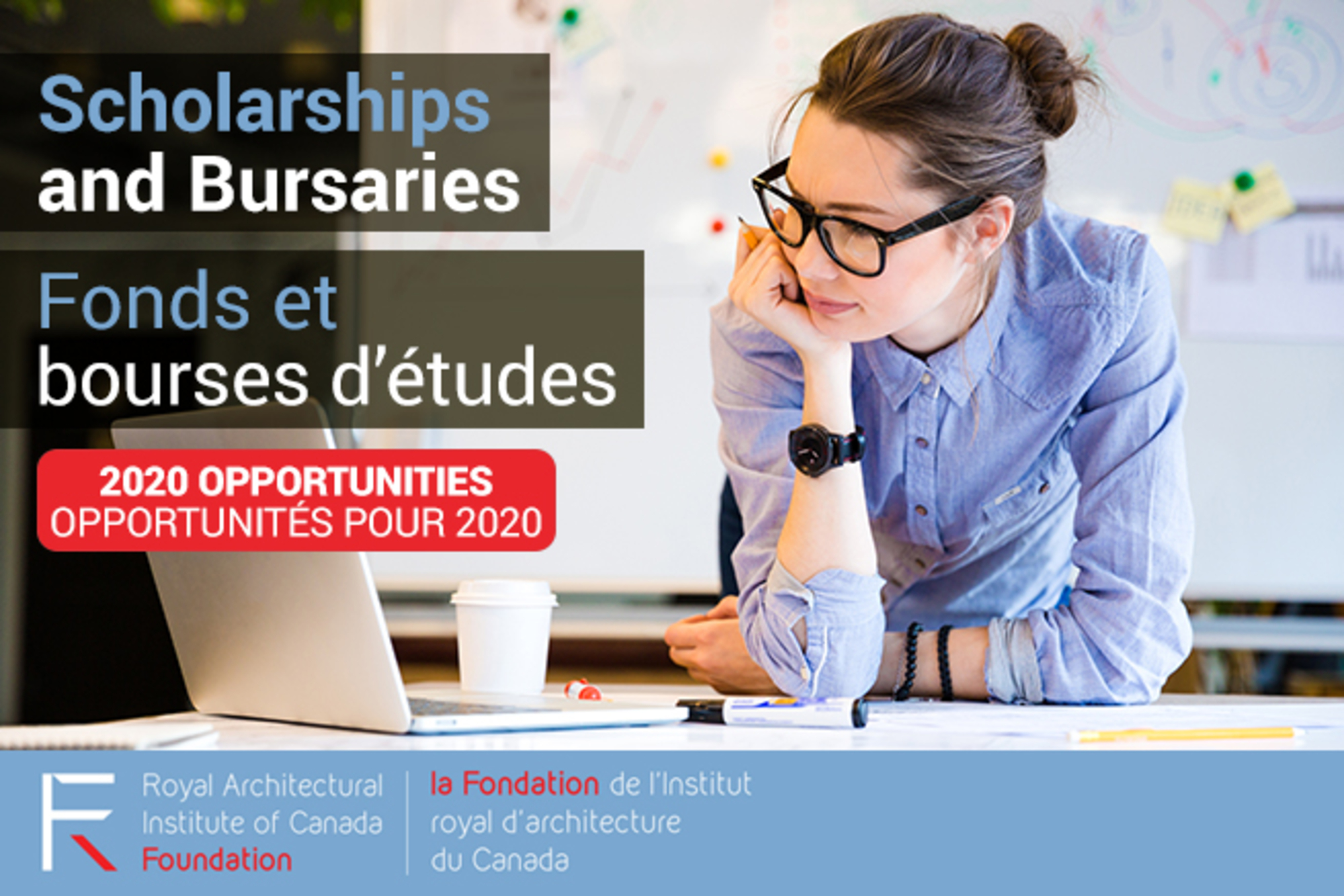 Kiyoshi Matsuzaki RAIC Scholarship
Deadline: Friday, March 27, 2020, at 11:59 PM 
– Open to registered Syllabus students
The Scholarship advances Kiyoshi Matsuzaki's personal belief in the future of the profession of architecture and his unyielding support of the younger generation of students, the next leaders of our profession.
Canada Green Building Council Scholarship for Sustainable Design and Research
Deadline: Monday, April 27, 2020, at 11:59 PM
–Open to full-time students registered in a Master's degree program leading to a professional degree in architecture at an accredited University in Canada or the RAIC Syllabus program.
This scholarship was established through an endowment from the Canada Green Building Council (CaGBC) in June 2006. The purpose of the fund is to nurture the next generation of "green" designers by promoting and encouraging sustainable research and design in Canadian Schools of Architecture.
---
Note: All Scholarship and Bursaries can now be completed through our new submission platform.
---
CERB Log Submissions
This is a reminder for all Part II and Part III students, that CERB Logs must be submitted every 900-1000 hours, approximately every six months. Students who do not submit their CERB logs within eight weeks of last entry will be subject to a late submission fee. 
Not sure how to fill a CERB Log? See here for a student example.
---
Certificates of completion / diploma request
The document request function on the Syllabus Student Portal has been updated, so students can request their certificate of completion for Part I or II, as well as for their diploma after they have completed Part III.
---
Athabasca registration
The registration deadline to start history, theory, and technical courses with our educational service provider, Athabasca University (AU) is the tenth of each month, and courses will start on the first of the month following. Registration for December 1 courses closes on November 10. 
Remember to register on the Syllabus Student Portal as well. Our systems are not linked, so this does not register you twice or result in any fees, but it allows us to maintain the student records and transcripts in our system.
---
RAIC Student Associate Membership
RAIC Syllabus students are now automatically be enrolled as Student Associate members of the Royal Architectural Institute of Canada!
Please contact the membership team at membership@raic.org for more information.
---
Please contact Jessica McCormick or Brynne Campbell, RAIC Syllabus Registrar at info@raic-syllabus.ca for more information on the above items.
We wish you the best in Term 2, 2019!
Brynne Campbell
RAIC Syllabus Registrar
Jessica McCormick
RAIC Syllabus Administrative Assistant